---
Our Clients Love our In-Home Pet Sitters
Dog Walking and Pet Sitting with our Professional Pet Sitters!
---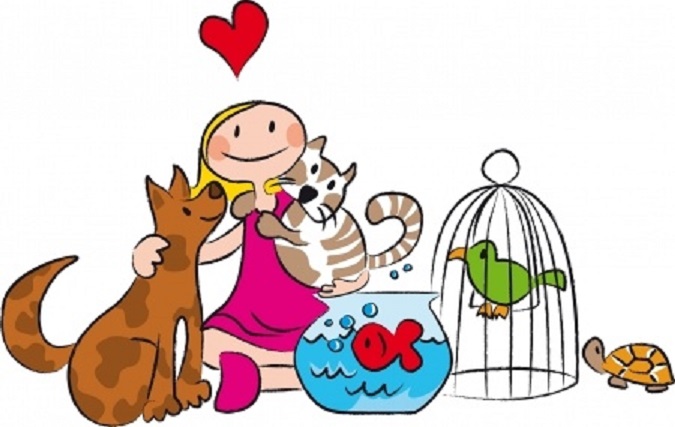 Current Clients
Access your account to make a payment, update your information and request service.  If you need your login information please give us a call or email.
Client Login
---
New Clients
Ready to start? Begin our new client questionnaire so we have all the important information for proper professional pet care.
New Client Questionnaire
---
---
In Your Home Boarding, Pet Care Policies and Procedures
---
Here is all the information you'll need to learn about Barking Life Pet Concierge and how we operate. We offer dog walking and In-home pet care as your alternative to cat and dog boarding or doggie day care facility! Our Texas service areas include: Katy, Richmond, Fulshear and West areas of Houston. Please contact us to see if we provide service to your area!
Before employing Barking Life Pet Concierge services, you will have had one free consultation with your assigned pet sitter(s) to go over pet and home care instructions and routine. This meeting is introduce and acclimate your pet(s) to the sitter they will be expecting to enter the home while you are away. You will be able to provide a physical house key and security access information during this meeting also.
To ensure the accuracy and quality of each sitting assignment, all information collected by our sitters during your initial consultation is entered into our central computer system and referred to by your sitter when performing their assignment for you. Please provide as much detail as possible, and contact us should you have any changes in information in the future you would like us to know about.
Once you have completed your consultation and are satisfied with our all our service has to offer, you will be required to review and sign our pet care service agreement.
In the event of an emergency involving the health of your pets, we will obtain care by the veterinarian specified by you and will need to make arrangements with directly with your veterinarian for payment. We will first attempt to notify you before taking such action. The health and well-being of your pet is our top concern.
In any event your assigned Pet Sitter undergoes a personal emergency, illness or injury, another qualified Barking Life Pet Sitter will be assigned to your pet and home care to fulfill the responsibilities set forth in our agreement for pet care services.
Independent Cat Care and Exotic Pets visits will not go longer than 48 hours on visiting your home.  Even though they may be able "hold their own" for a few days, their health and safety are very important to us.
At the completion of our visits during your long travels, your sitter will notify you with written note, text and/or email providing a brief summary of your pet's activity and home inspection conducted. Please contact Barking Life Pet Concierge or your sitter should you have any questions about the entries.
RESERVATIONS– It is best to plan with Barking Life a few weeks before your travel plans. We understand that last minute things happen and we do our best to accommodate, but overall it is best to plan ahead so that both you and your pet are not stressed in this process.  Making a last minute request within 48 hours of the start of your pets' first visit may be subject to a late booking fee.  Please check with us to see how we can help!
PAYMENT– Full Payment is due before services are rendered. You will receive an invoice by email, please remit payment promptly. Services including a Holiday are due 2 weeks in advance before the start of your service or within the time that you are reserving your Holiday services.
RETURN DELAY– As you know, there are many factors that might shorten or delay your return from your trip (i.e. delayed flights, traffic). If, for any reason, you expect any changes to your return date that you have scheduled with us, please contact as soon as possible so that we may make arrangements for your sitter to continue care for your pets until you return.
CANCELLATIONS AND EARLY RETURN–  Cancellations may be made up to 3 days in advance of your scheduled service without charge. Any cancellations less than 3 days within your service start date will incur a cancellation fee.  Services involving a Holiday cancellation are required 2 weeks in advance.  Any remaining balance for early return cancellations will be credited to your account for future pet sitting needs. We understand that things happen that cause plans to change. Once we have scheduled and confirmed your appointment, a fee may apply for cancellations to compensate your pet sitter for time they set aside for your appointments.
HOLIDAY– There is a small additional charge per visit on the following Holidays: Easter, Memorial Day, 4th of July, Labor Day, Thanksgiving Day, Christmas Eve Day, Christmas Day, New Year's Eve Day, New Year's Day. Other dates may qualify for additional holiday charges. This charge goes 100% to your sitter as compensation for their hard work on that Holiday.
KEYS– Unless otherwise arranged, your Barking Life sitter will retain your house key and security codes until you leave our service.  We recommend that Barking Life has 2 copies of your key (one for the office lock box) as this arrangement makes it more convenient and efficient for future sitting assignments, and serves as a reliable backup should you ever need us in a time of an emergency. There is an extra charge for pickup and/or delivery of keys after the initial service.
Need Pet Care? Submit a Request or Call 281-616-7738
---